About Sangstream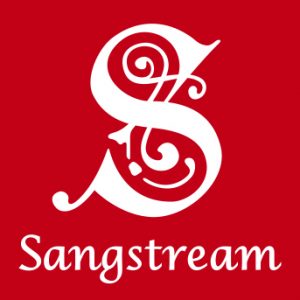 The choir was founded by Christine Kydd in 1997 as part of the Scots Music Group.  It became independent in 1999, remaining affiliated to the SMG. Most of our songs come from the Scots tradition – though we also sing contemporary Scots songs, and some traditional songs from around the world.
Our current Musical Director is talented Corrina Hewat, well-known harper, song tutor and performer, who started working with us in September 2015.
We've recorded some videos of songs arranged by Corrina: Frida Kahlo, The Cool of the Day and The Queen of Argyll, now on our YouTube Channel.
Using the same link, you will also find sound recordings of songs arranged by Mairi Campbell who was our wonderful Musical Director for 12 years from 2003: Keep You in Peace, Christmas Song, Baltic Street, When the Snows of Winter Fall, Cauld Blaws the Wind and Hard Winter.
The choir is run by an elected Committee, with a Music Organising Group (the MOG) suggesting materials for performances, in conjunction with Corrina.
Sangstream meets on Thursday evenings during school term time, from 7-9 p.m. at James Gillespie's High School, Lauderdale Street, Edinburgh.
"Sangstream is terrific"  Margo MacDonald, Greyfriar's Kirk concert 2013
Find out more about other activities Sangstream members enjoy together.